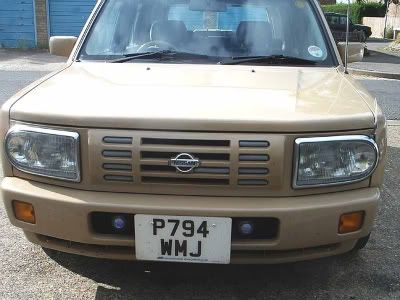 Here's my partial grille block; on a car with a slatted grille like this I found you can squash lengths of plastic pipe of the right diameter into the openings.
I backed the openings with foil tape to help the pieces stay in place.
I'm sure it will help only a tiny bit, what with the front being so bluff anyway. But it's cost free to try. Before this, I had taped over the back of the openings, but I felt filling them in was better.